Providing Memorable Solutions in Architecture...
Portfolio
This is but a small sample of projects we have been involved in. Our office takes pride in being able to deliver quality architectural services to clients with a wide range of needs. Whether you are considering purchasing a property and need a pre-purchase evaluation or want a professional to help guide you through the maze of zoning and building code requirements we would be glad to have the opportunity to help make your project a reality.

Residential

Historic Preservation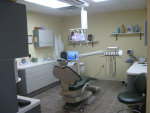 Medical/ Dental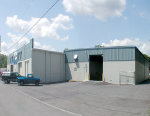 Industrial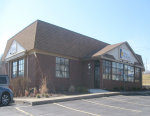 Adaptive Reuse/ Commercial
Retail/ Mixed Use
A list of our services and brief description of each is provided below:

Architectural Design -
This service ranges from concept sketches to the completed construciton drawings needed for permits and construction. Type of project and the extent of service costs are normally determined by a client interview and site visit.

Construction Support -
Some clients request that we act as the "agent of the Owner" which means we take over coordination with the Contractor and act as the go-between with the Client and builder.

Pre-Purchase Evaluation -
Think of this service as a building inspection that also looks at any property from the "potential" aspect. So you know what condition the property is in but can you effectively do what it is you want to with it?

Other Services -
These are the not-so-romantic but necessary ones they don't tell you about in Architectural school...

Backflow Design, Septic Design, Planning and Zoning Variance applications, Project cost evaluations, grant administration, Architectural Forensics, Code Reviews.